Home
About KATI
President's Message
President's Message
KATI,
The world communicates when KATI comes together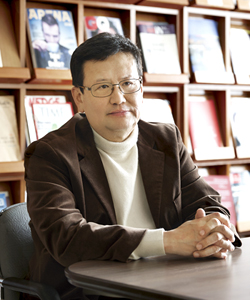 Celebrating the 30th anniversary of the establishment of the first Graduate School of Interpretation and Translation in Korea, the Korean Association of Translators and Interpreters (KATI) was launched in 2007 as an incorporated association under the Ministry of Culture and Tourism to build the network of professional translators and interpreters and protect their rights and interests. Any professional translators and interpreters working in Korea can join our Association.

Professional translators and interpreters are "alchemists of languages," who put minds and cultures into words and "communication experts," who facilitate communication by delivering a speaker's intended message. It has become widely recognized that translation and interpreting is more than language conversion or language transfer, and its importance is highlighted at a more complicated political, economic and social level. There have been a number of issues against which we should have raised our voice, such as errors found in translations related to US beef import agreement and those of the Free Trade Agreement with the European Union done by unprofessional translators. Some colleagues even criticized that the response could have been stronger although translators and interpreters tend to prefer keeping a low presence and working in shadow.

As one of the founding members of KATI, I believe it is the time for KATI to be actively engaged in more activities. We should be more proactive and far-sighted, and expand into a wider world. To this end, for the past few years, we have organized seminars for our members for a dozen times and held two discussion sessions to diagnose a current crisis in Korean translation and interpreting market. In addition, we should participate in community services, for instance in providing translation and interpreting services for low-budget organizations, and be a mentor for the younger generation who wish to become a professional translator and interpreter. Moreover, we will provide help in addressing problems faced by our members and build an institutional framework instrumental for our members to work on their job. These are only a few examples that KATI can and will do. I am sure there are many more tasks to which we can contribute and that can be rewarding.

I look forward to welcoming you to KATI!



KATI President Joong-Chol Kwak